Go Anywhere with the Smallest 60W COB LED
Meet the smallest 60W bi-color LED light. At 20% smaller than any other COB LED, it emits extraordinary output for its 3.2 x 3.2 x 5.5" size. With the included 45° Ultra Reflector, this portable constant light provides up to 15,000 lux at 1 meter. Pack the compact LED into its carry case to easily create professional content anywhere, anytime.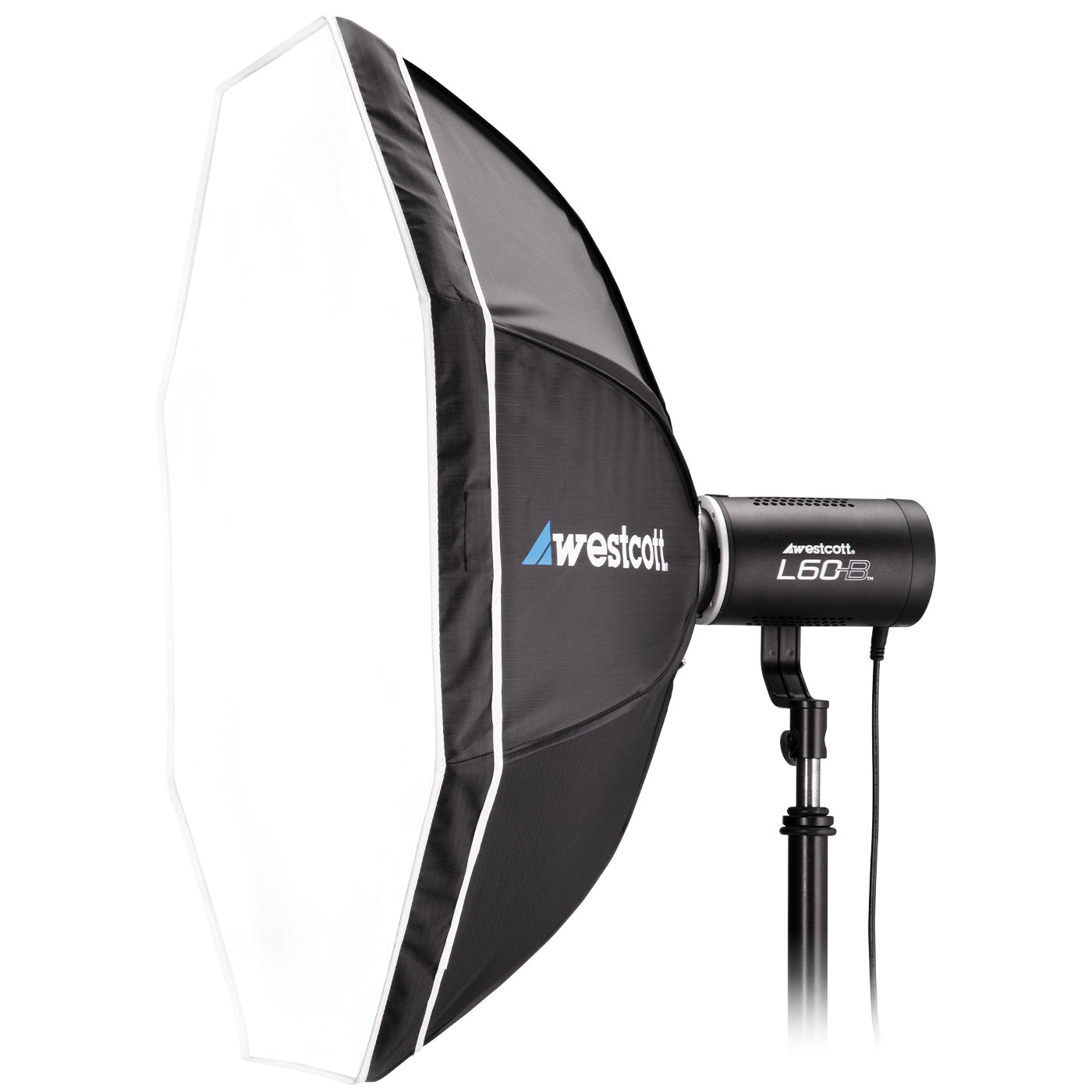 Portable Video Lighting Kits
Compact 1-light, 2-light kits pair the L60-B LED with the versatile Rapid Box Switch Octa-S softbox, 45° Ultra Reflector for maximum light intensity, and backpack with large storage compartments for easy travel.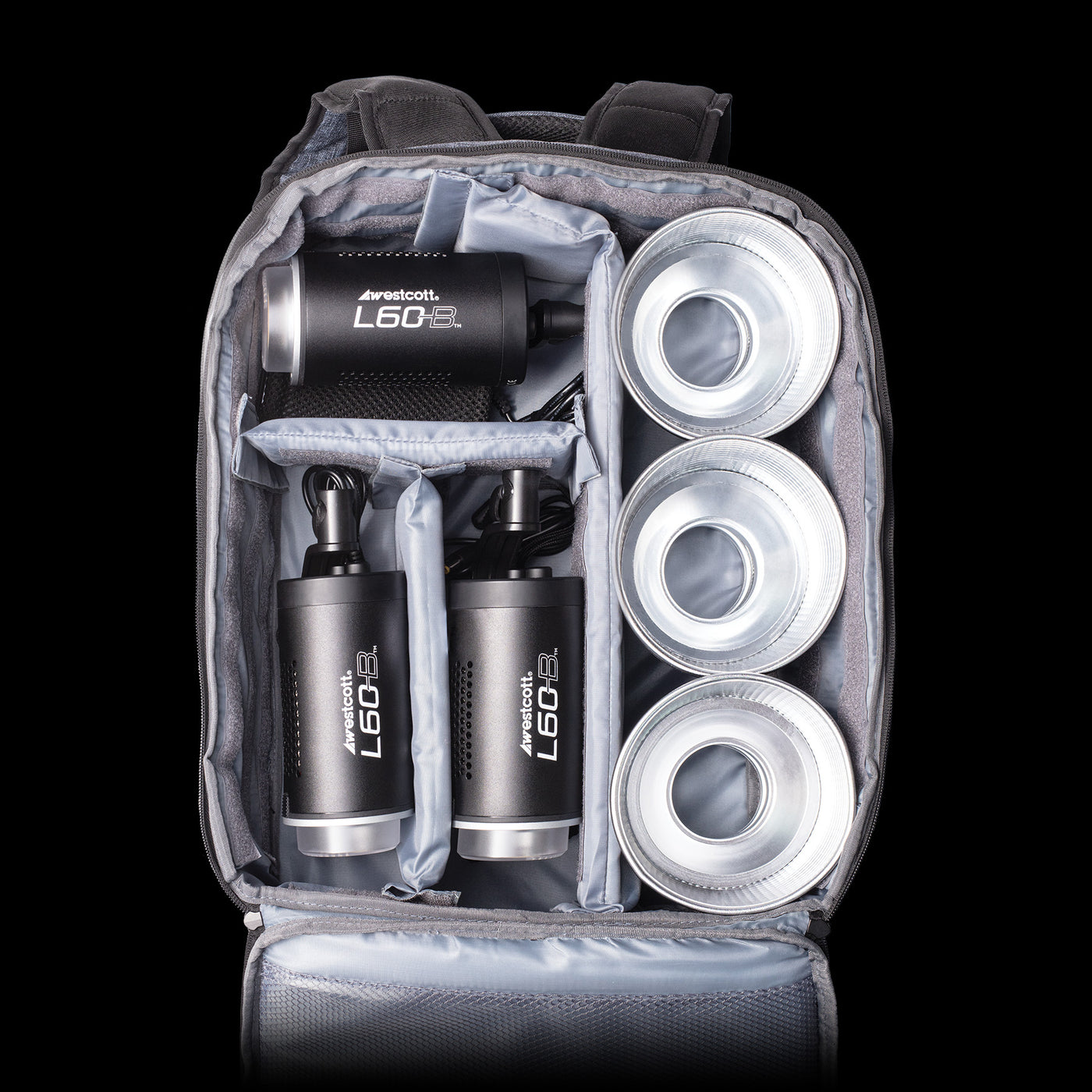 Hit the Road with a 3-Light Travel Lighting Kit
Pack the most lighting power with the 3-light kit. Use the included Westcott Mini light mount adapters for extensive compatibility with the award-winning line of Rapid Box Switch light modifiers (up to 3 lbs.). Pair with a Rapid Box Switch Lantern, 24" Beauty Dish, Octa-S, Octa-M, strip softboxes, or 2x3 rectangular softbox.
Portable Power for L60-B LED
The NP-F970 Dual Battery Pack with Charger provides power to Westcott's L60-B COB LED when AC power isn't an option. Get up to 2 hours of run time using fully charged batteries at 100% brightness and 4.5 hours at 50% brightness.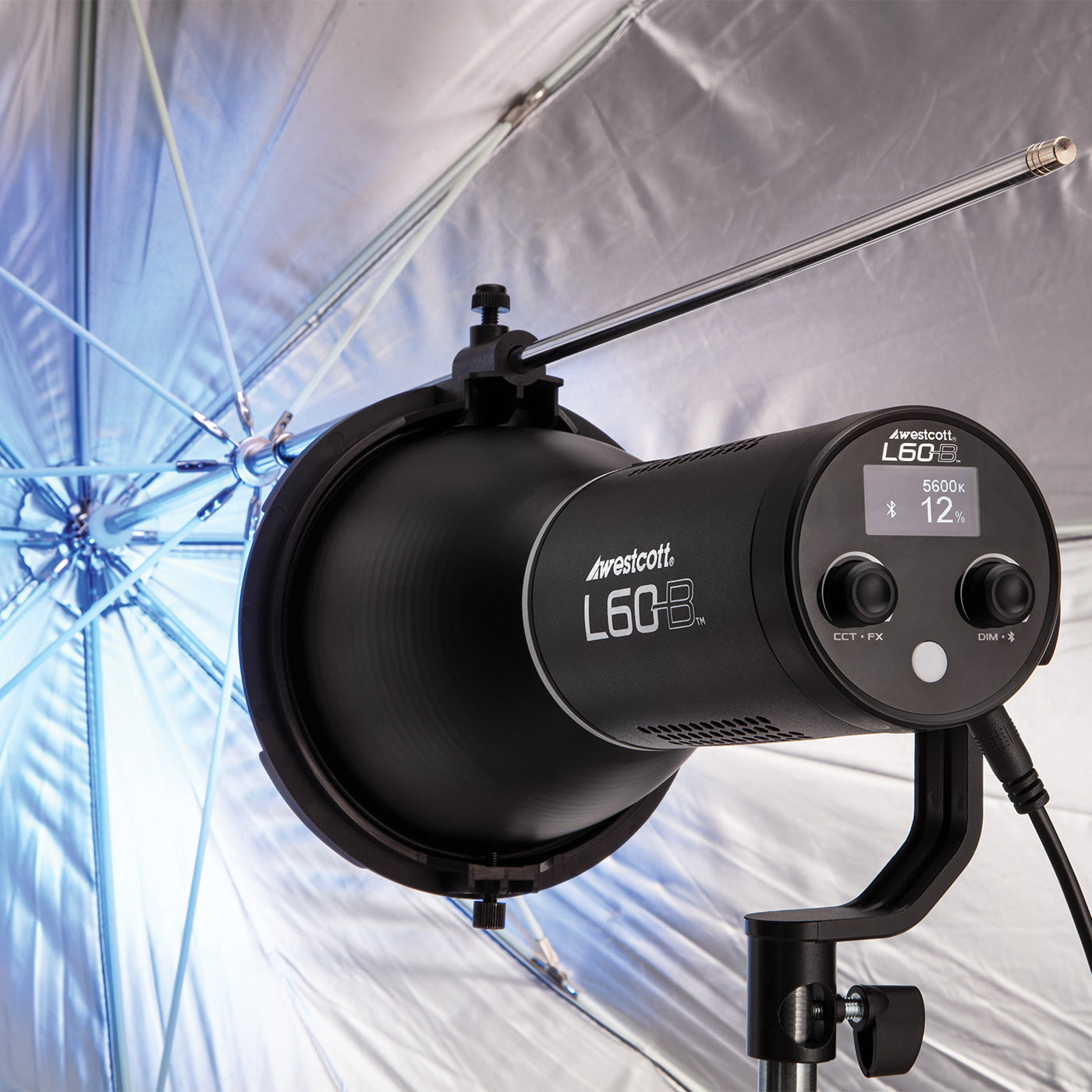 Easy Umbrella and Gel Mounting
The L60-B Gel & Umbrella Reflector Mount attaches to the L60-B's 45° Ultra Reflector for secure mounting of an umbrella and gels. Create dramatic effects or change the color of backgrounds with the included red, yellow, green, blue, and diffusion gels.