Improved Modular Light Control
You asked and we listened. The Scrim Jim is revamped to offer the best of lighting control, and then some. At the core of the design are interchangeable tubes, connectors, and fabrics. This completely customizable system can be whatever you need it to be.
Rugged Framework
Scrim Jim Cine 1" tubes are made with anodized aluminum which can withstand heavy abuse on set while maintaining a lightweight form. Connectors feature a positive-locking system that keeps frame builds in-tact throughout your shoot, yet easily removable for quick teardown and setup.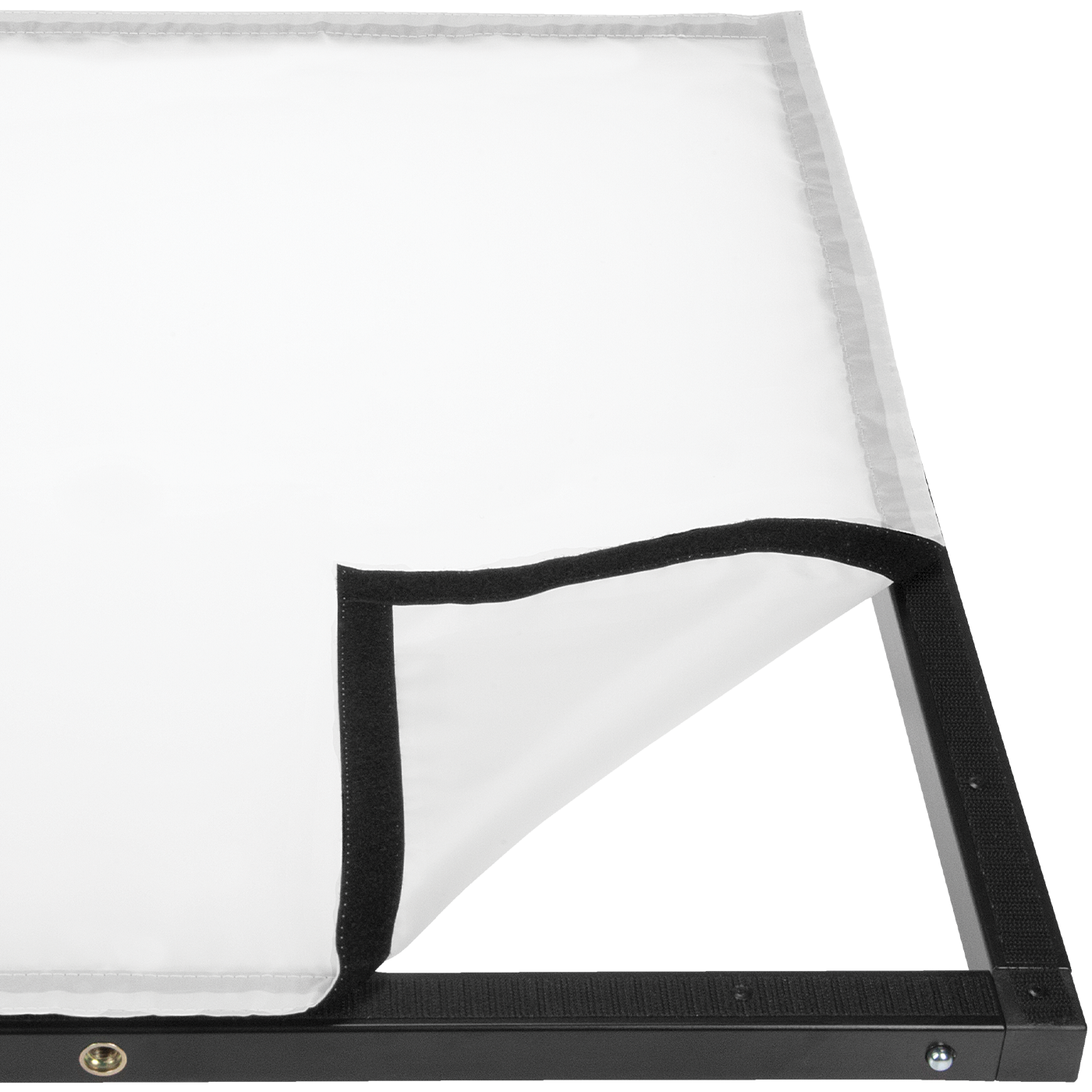 Fabrics Instantly Attach to Frames
Scrim Jim Cine fabrics are available in a variety of sizes and surfaces for reflecting and diffusing light. Each is lined with velcro edging and features corner security tabs for instant and secure attachment to Scrim Jim Cine frames.
Control Your Light
High-Quality Light Control Fabrics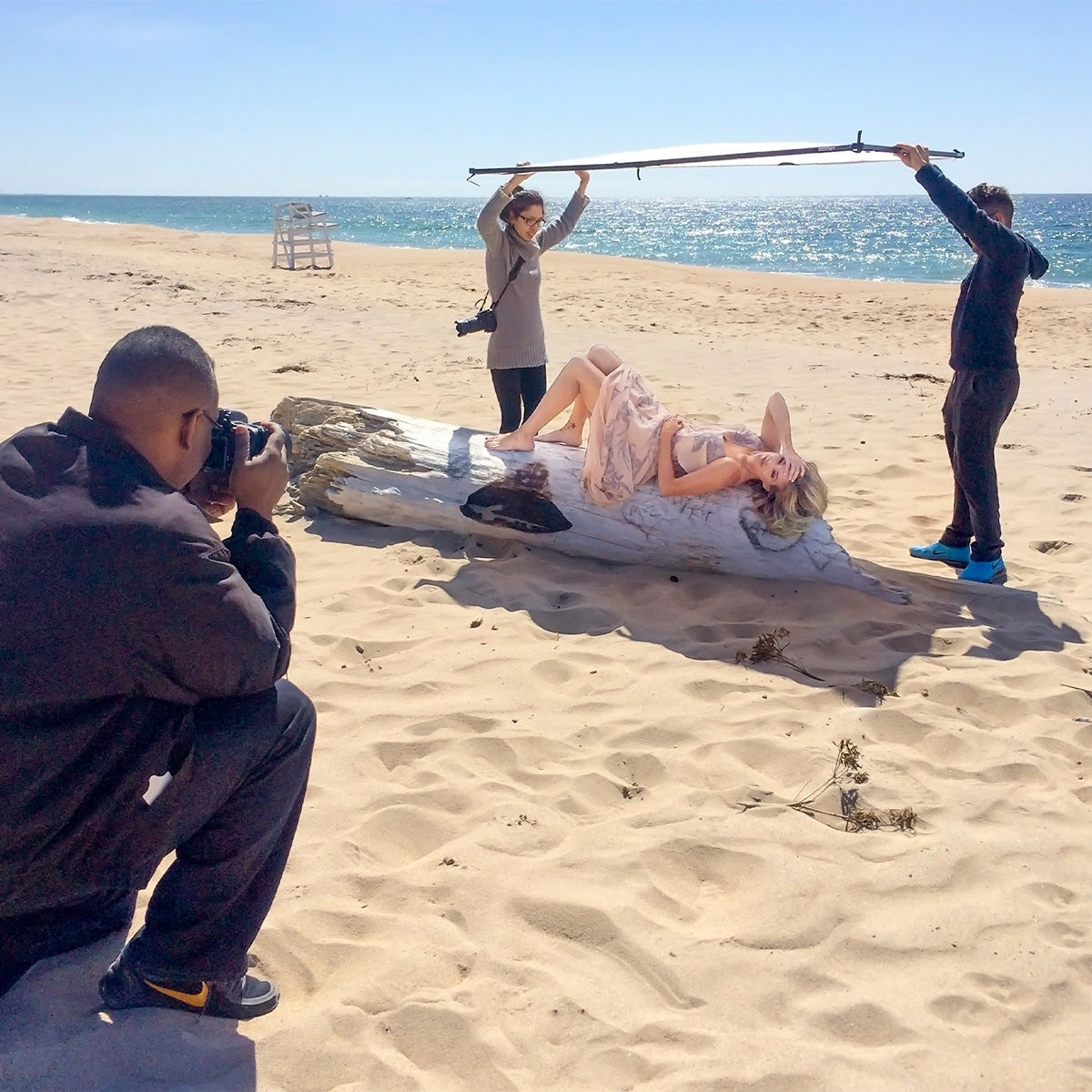 Diffuse Light
With options available from 1/4-stop to 1 1/4-stop, Scrim Jim Cine diffusers and grid cloths give you the ability to precisely soften any light source that you encounter.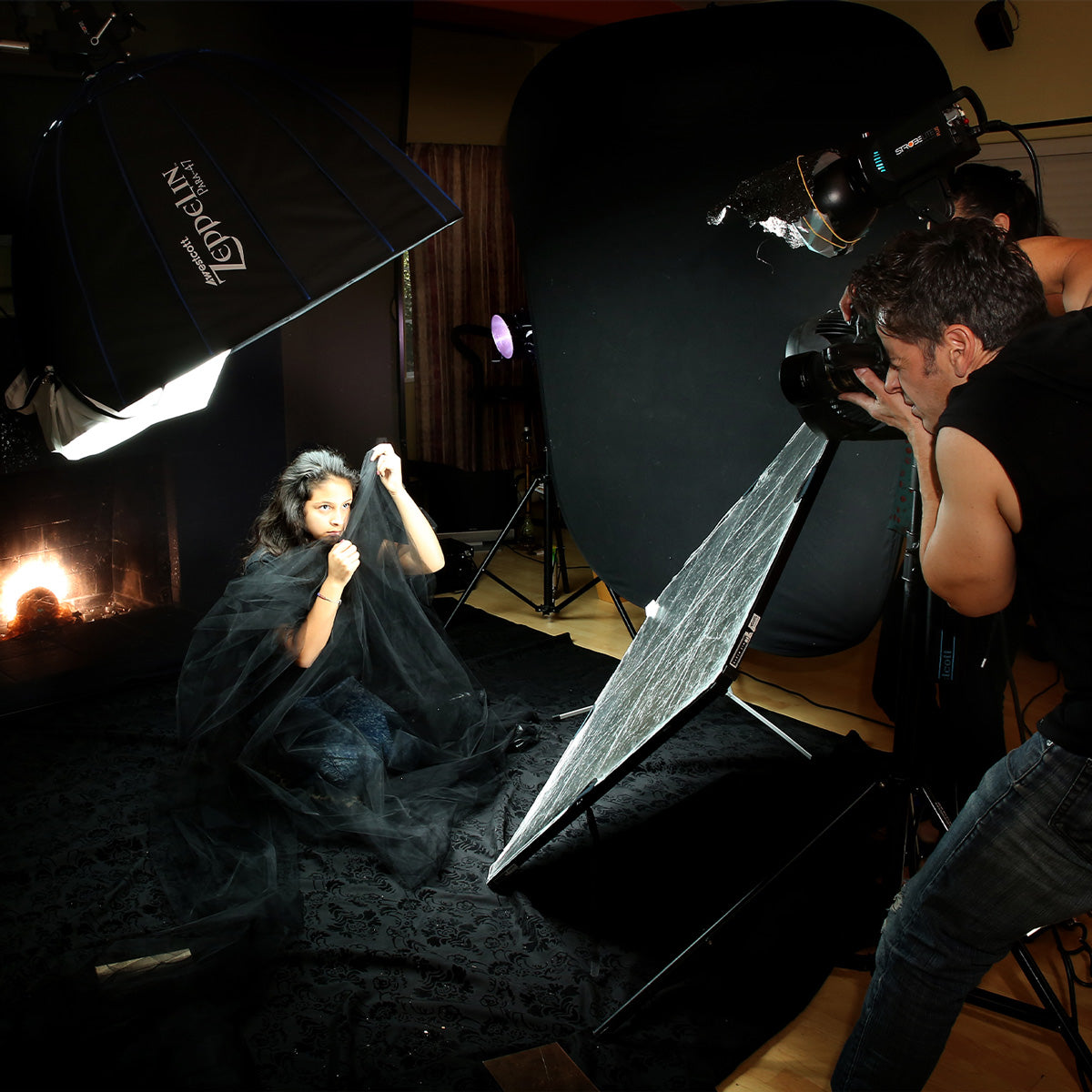 Reflect Light
Bounce and enhance sunlight and studio lighting with Scrim Jim Cine's superior line of gold, silver, sunlight, white, and muslin reflective fabrics.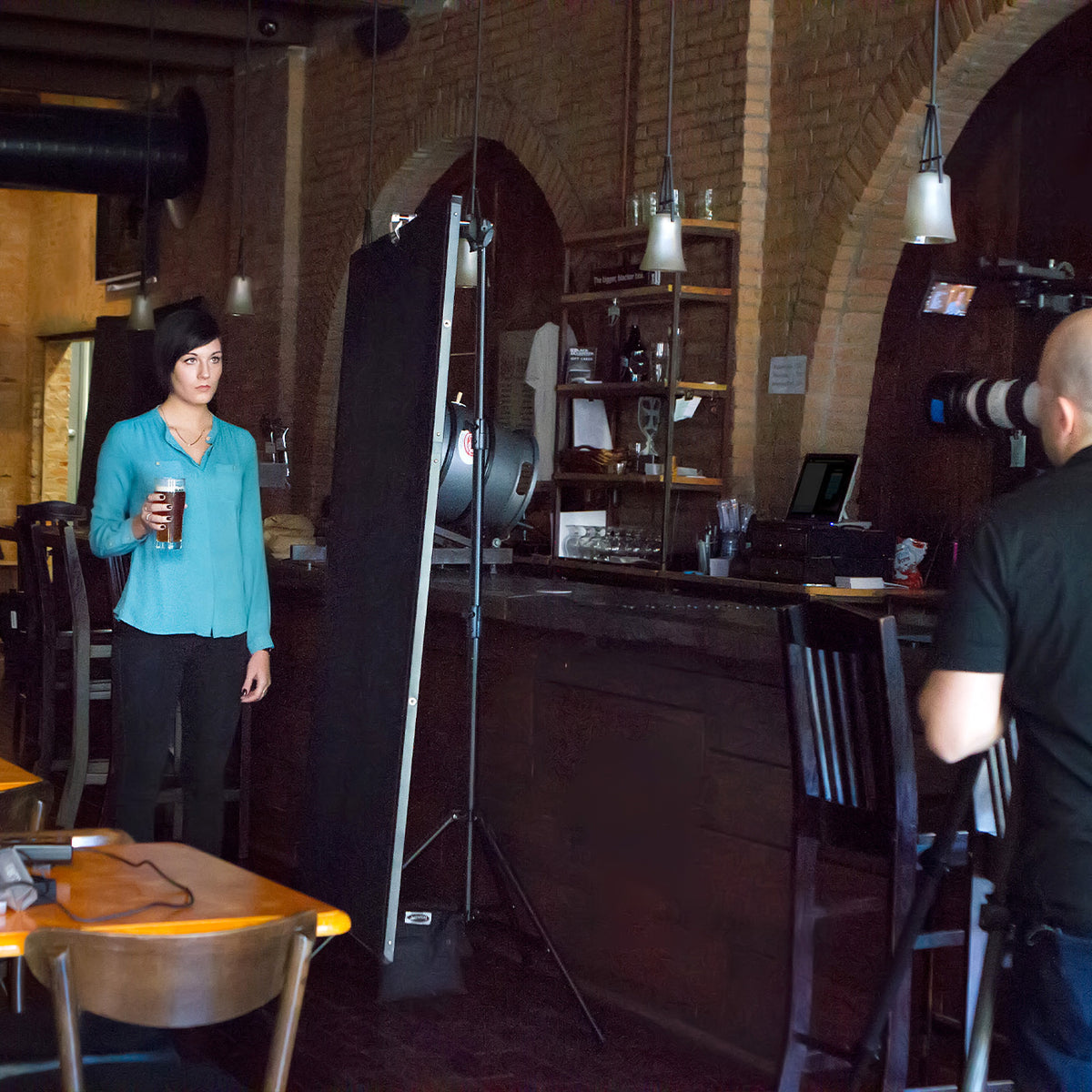 Block or Flag Light
Scrim Jim Cine block fabrics are versatile fabrics for photographers and filmmakers, with the ability to block light, shape light, flag light, add shadows, block wind, and more.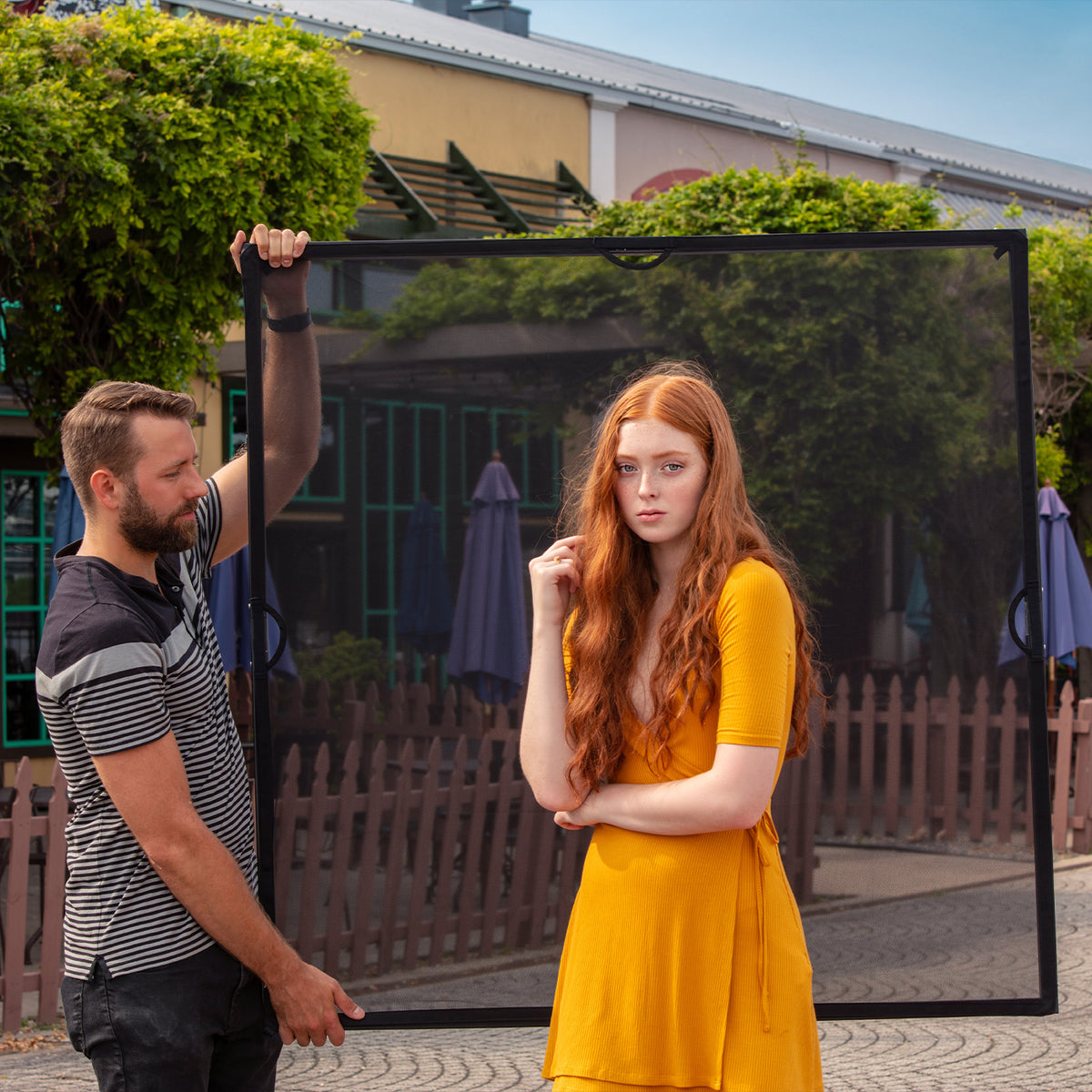 Cut Unwanted Light
Cut harsh light and busy, bright backgrounds by your choice of 1-stop or 2-stop. These are an essential tool for broadcasting professionals and run-and-gun filmmakers.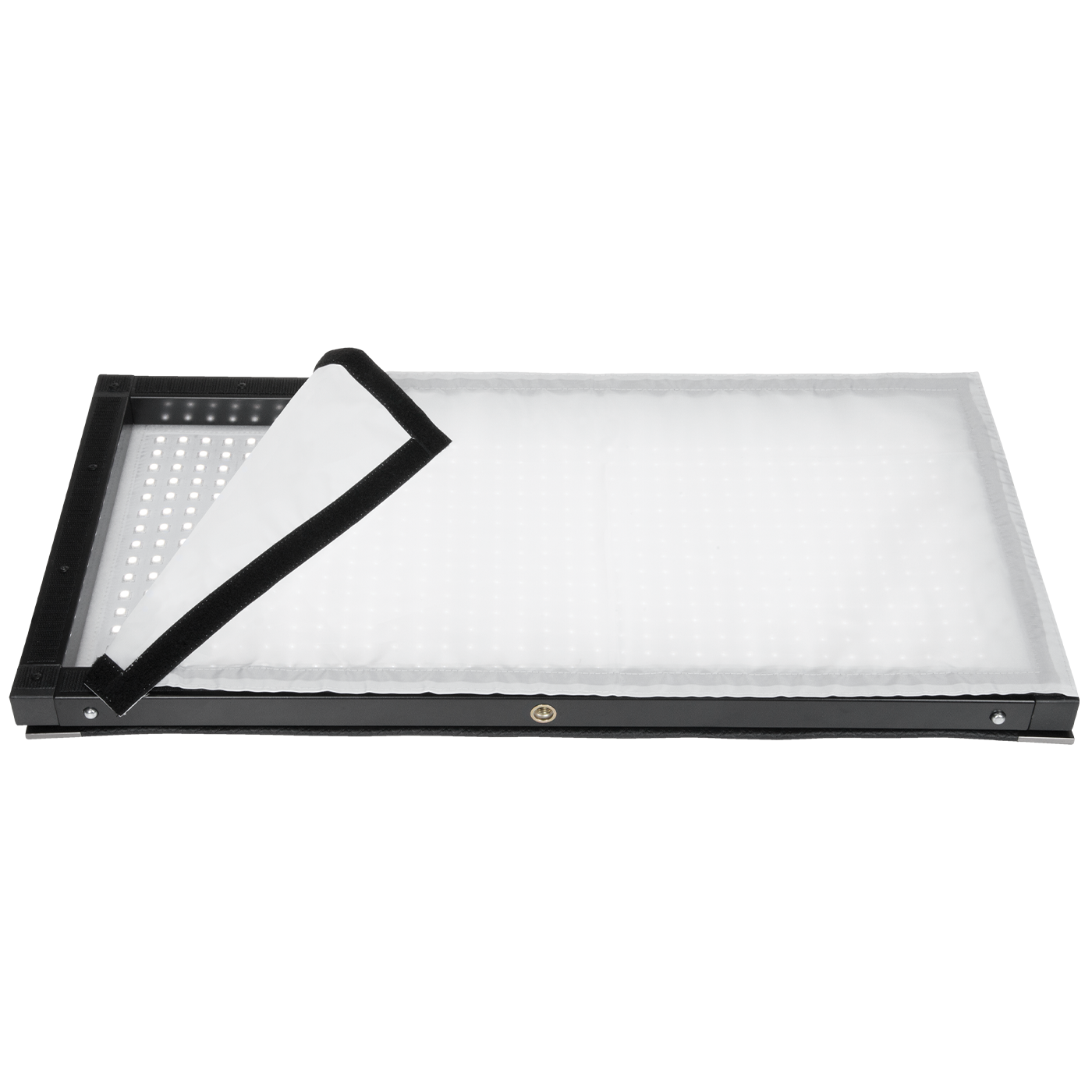 Flex Meets Scrim Jim Cine
Paired perfectly together, original Flex LED mats and Scrim Jim Cine modular framework offer an entirely new dynamic from a traditional light panel. This cutting-edge set includes a flexible LED mat, framework, diffusion fabric, and mounting hardware. It's time to discover an entirely new way to light.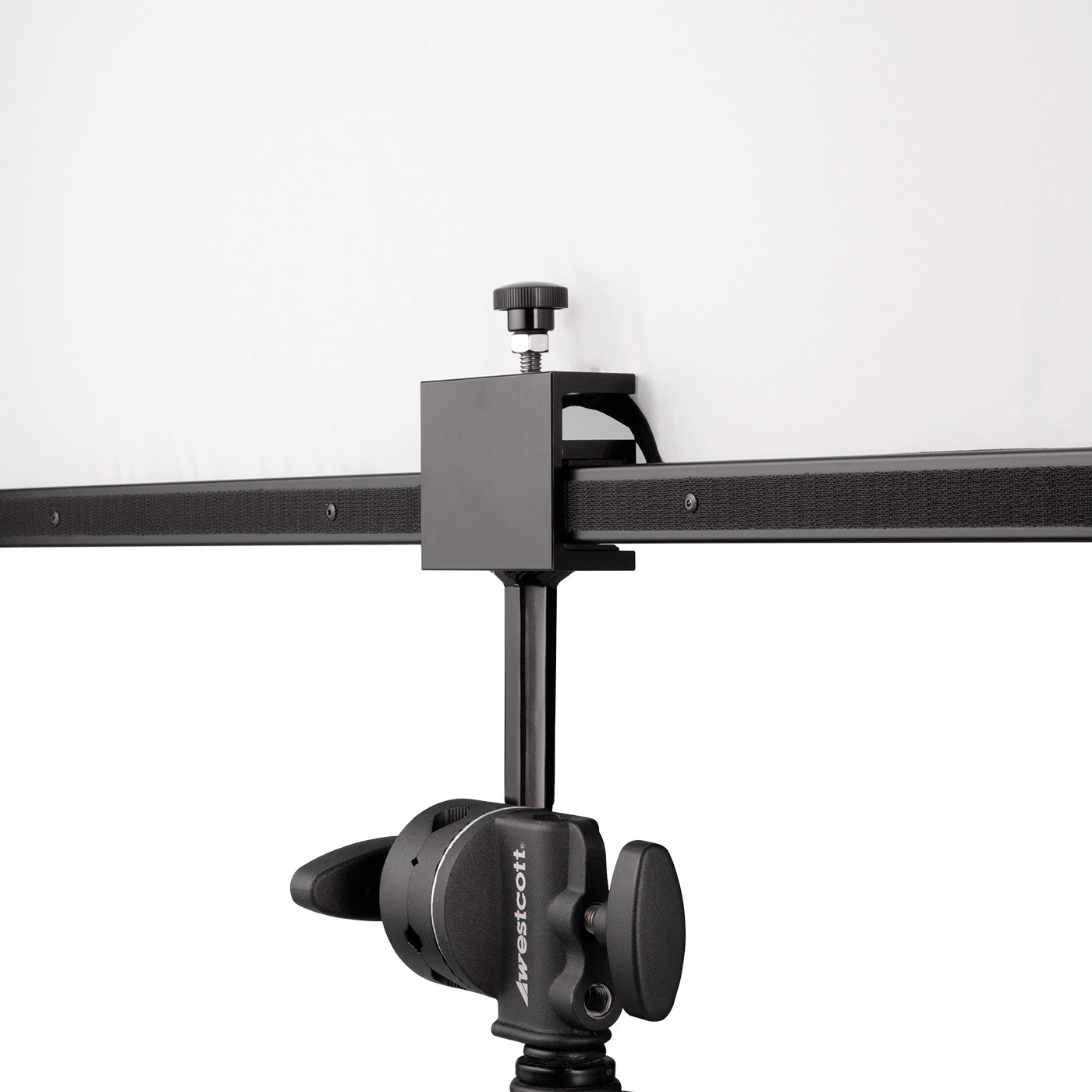 Various Mounting Options
The unique design of the Scrim Jim Cine Frame allows for a multitude of mounting options. Partner your frame with your choice of mounting hardware, like our available Universal Stud, Dual-Socket Magic Arm, Tilter Bracket, Center Jaw Vise Grip, Boom Arm, or Grip Head. Mix and match for the ultimate setup!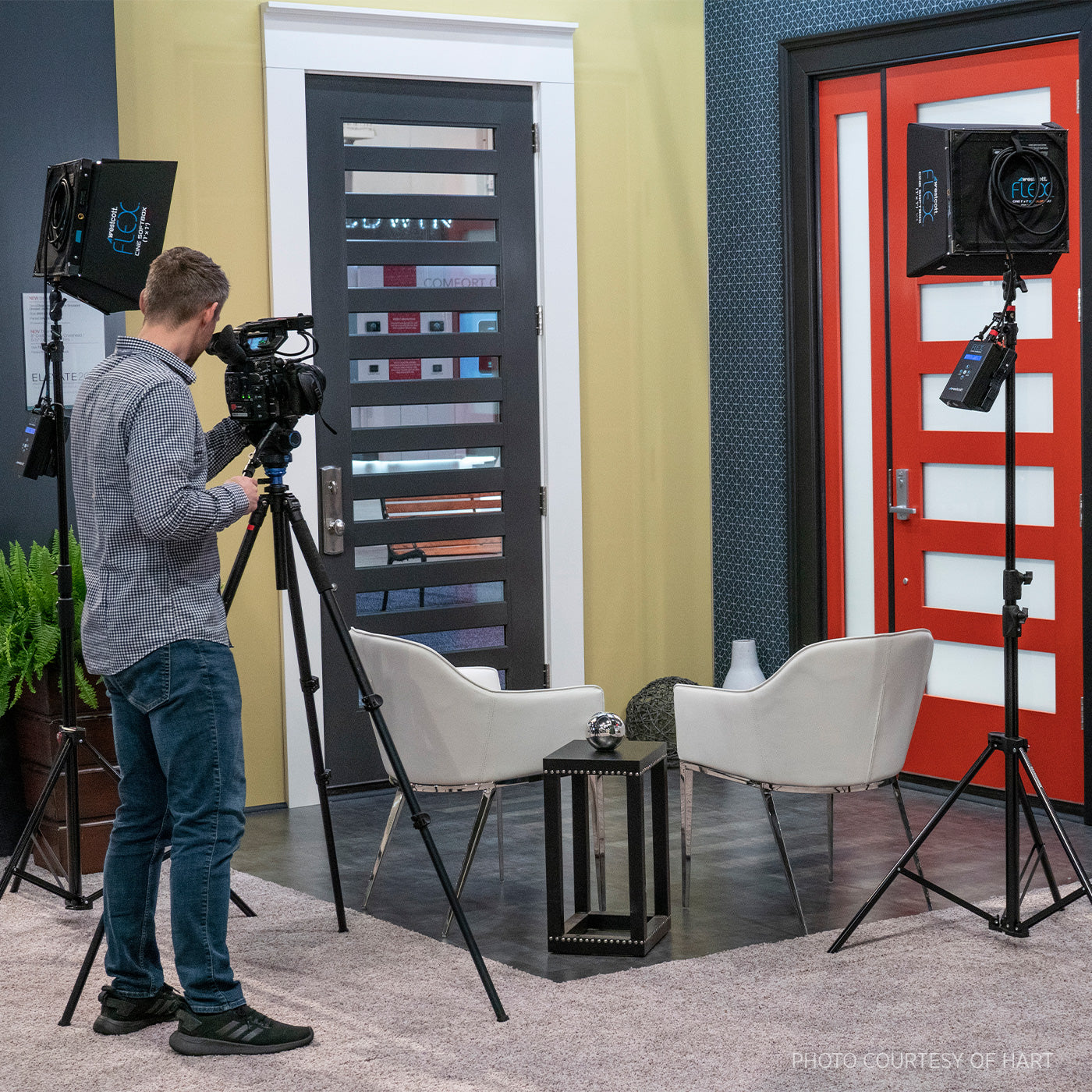 Flex Cine Lighting Kits
Paired perfectly with the Scrim Jim Cine modular frame system, the Flex Cine Kits include a pair of flexible mats, controllers, power sources, framework, diffusion, and mounting hardware for quick integration as your go-to portable lighting setup.