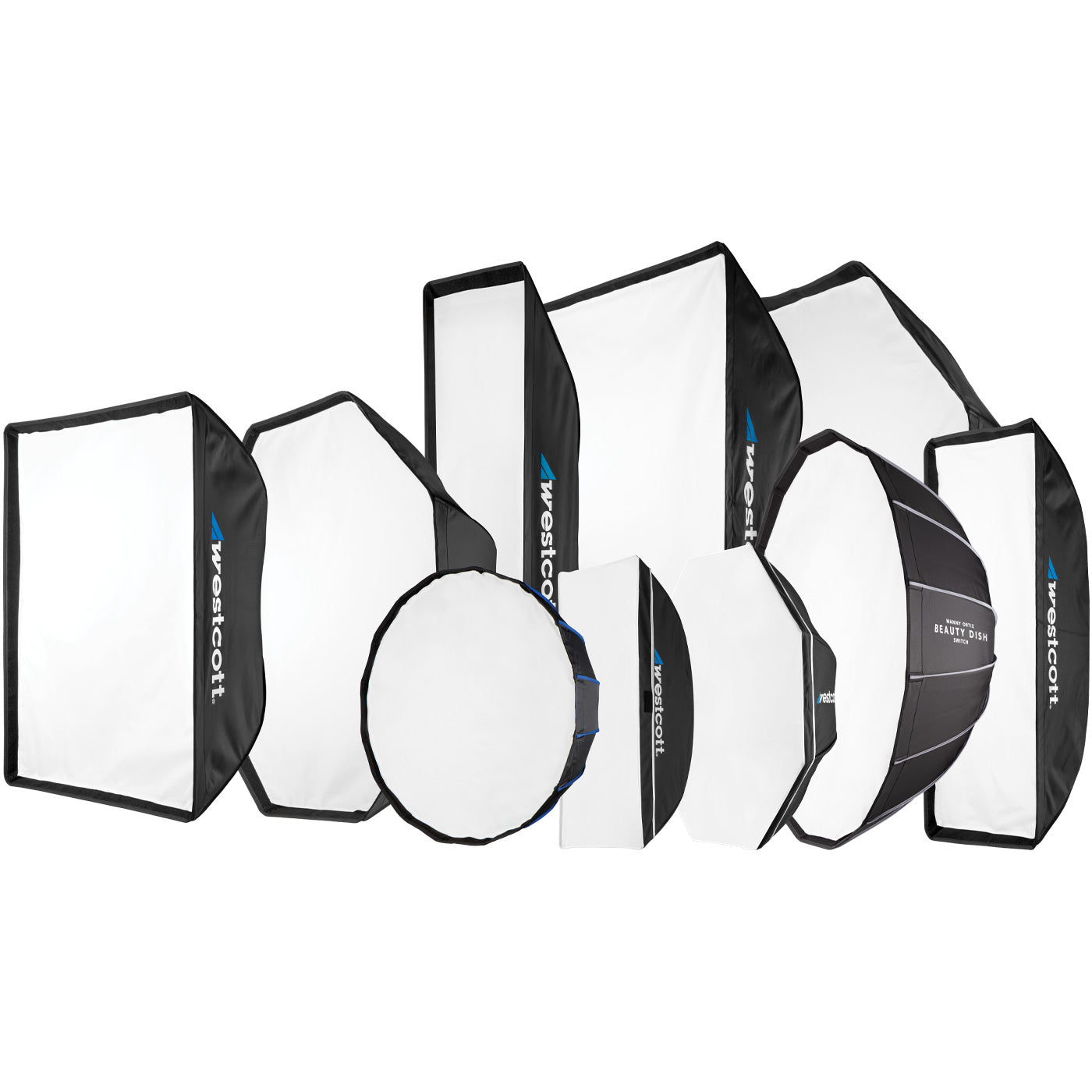 Portable Softboxes and Beauty Dishes
Professional light modification without the tedious setup. Rapid Box Switch modifiers are made with solid aluminum umbrella-inspired framework for fast assembly. Available in 11 shapes and sizes for any lighting need.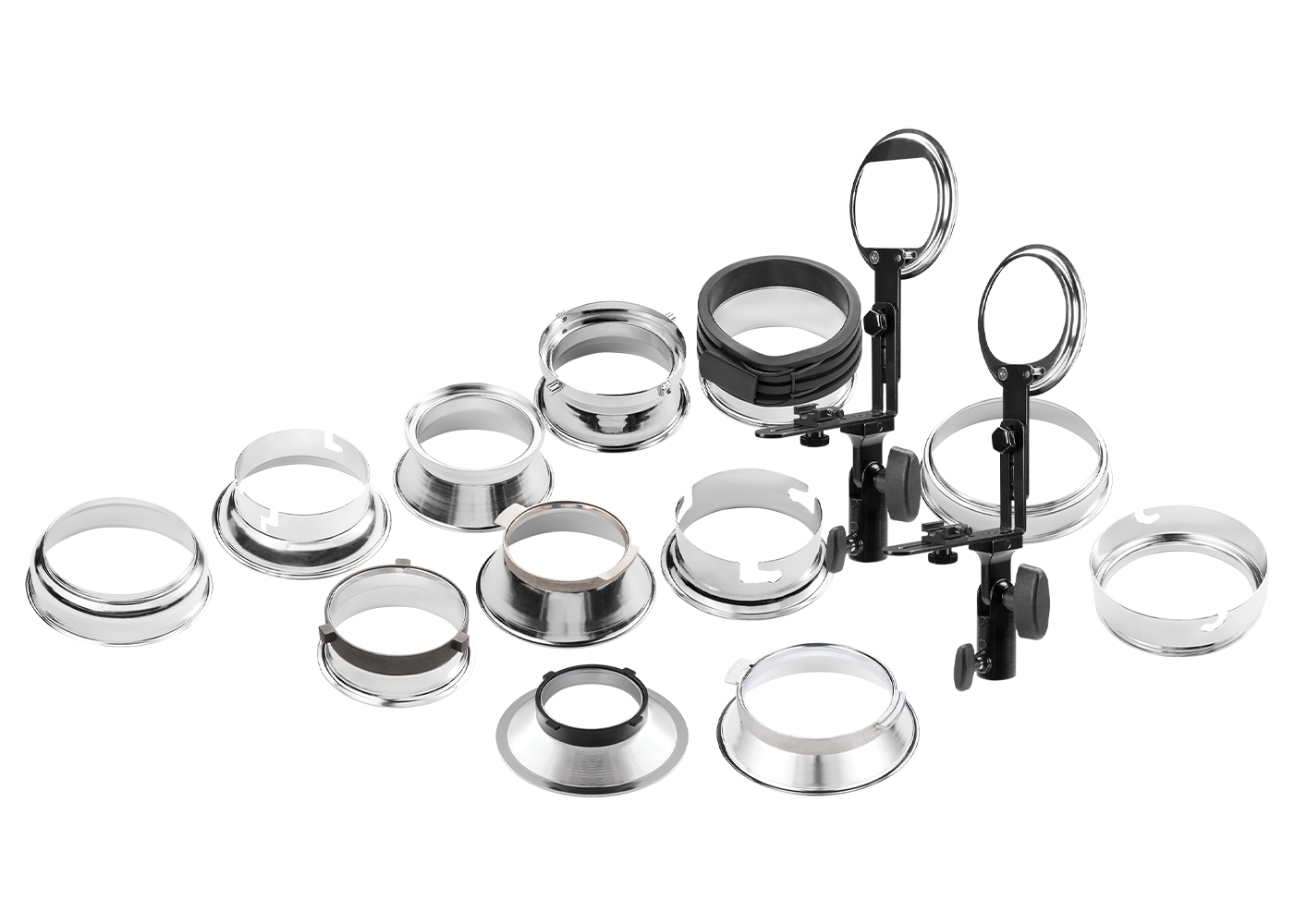 Light Mount Inserts
Switch quick-release light mount inserts attach your light source to any Rapid Box Switch softbox or beauty dish in an instant. These interchangeable, all-metal mounts are available for many different brands of strobes, speedlights, and constant lights.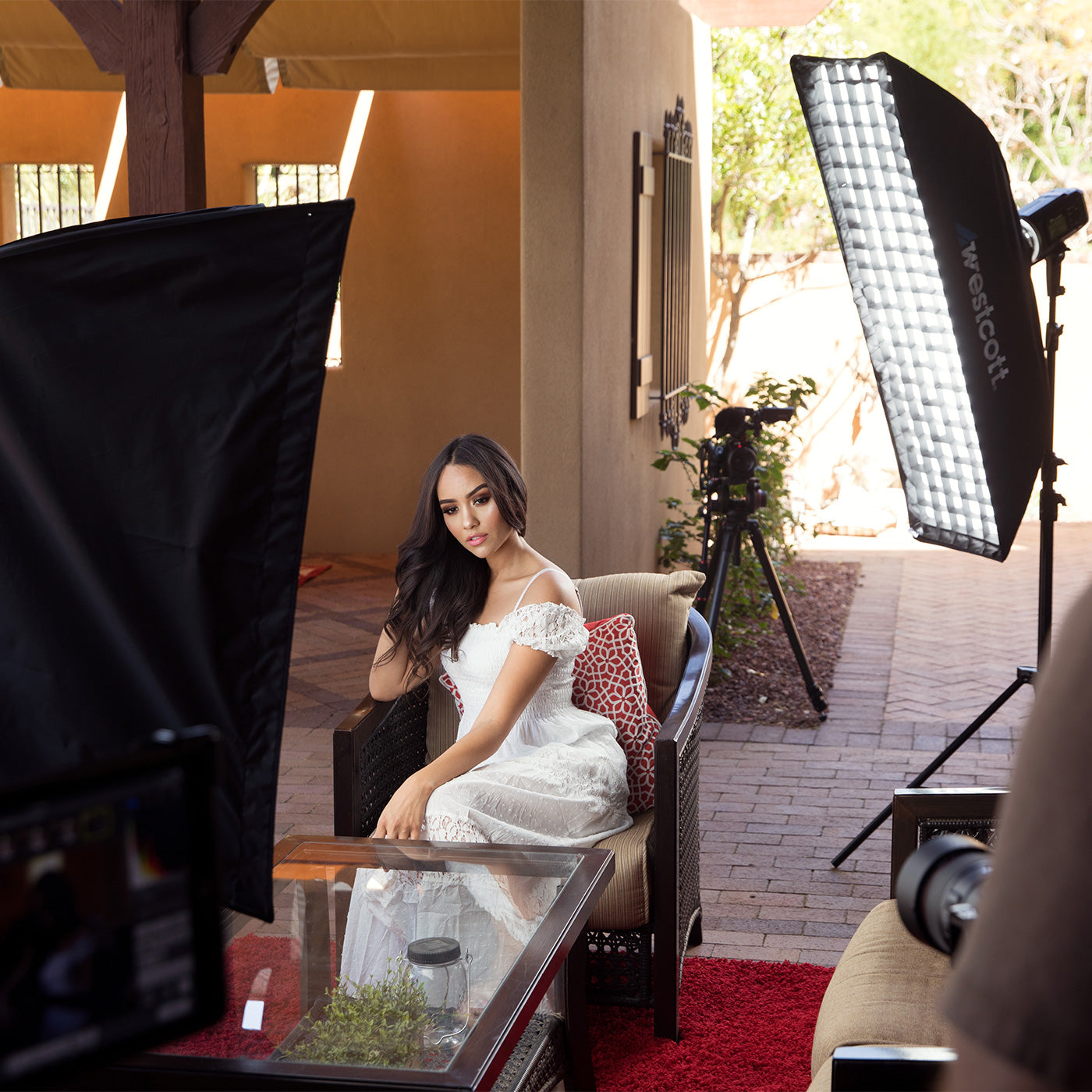 Precisely Control Your Light
A go-to for photographers and filmmakers, 40-degree grids give you precise light control with limited loss of light. Collapsible 40-degree egg-crate grids are available for every Rapid Box and Beauty Dish modifier.