The Parabolic You've Been Looking For
The essential modifier for commercial, fashion, and portrait photographers. The Zeppelin Deep Parabolic softbox features a deep parabolic construction for stunning light. Each Zeppelin is equipped with high-quality construction and needlework, 16 heavy-duty heat-resistant rods, a 1-stop inner diffusion panel with a 2-stop center deflector dot, a 1-stop outer diffusion panel, and a zippered entry point.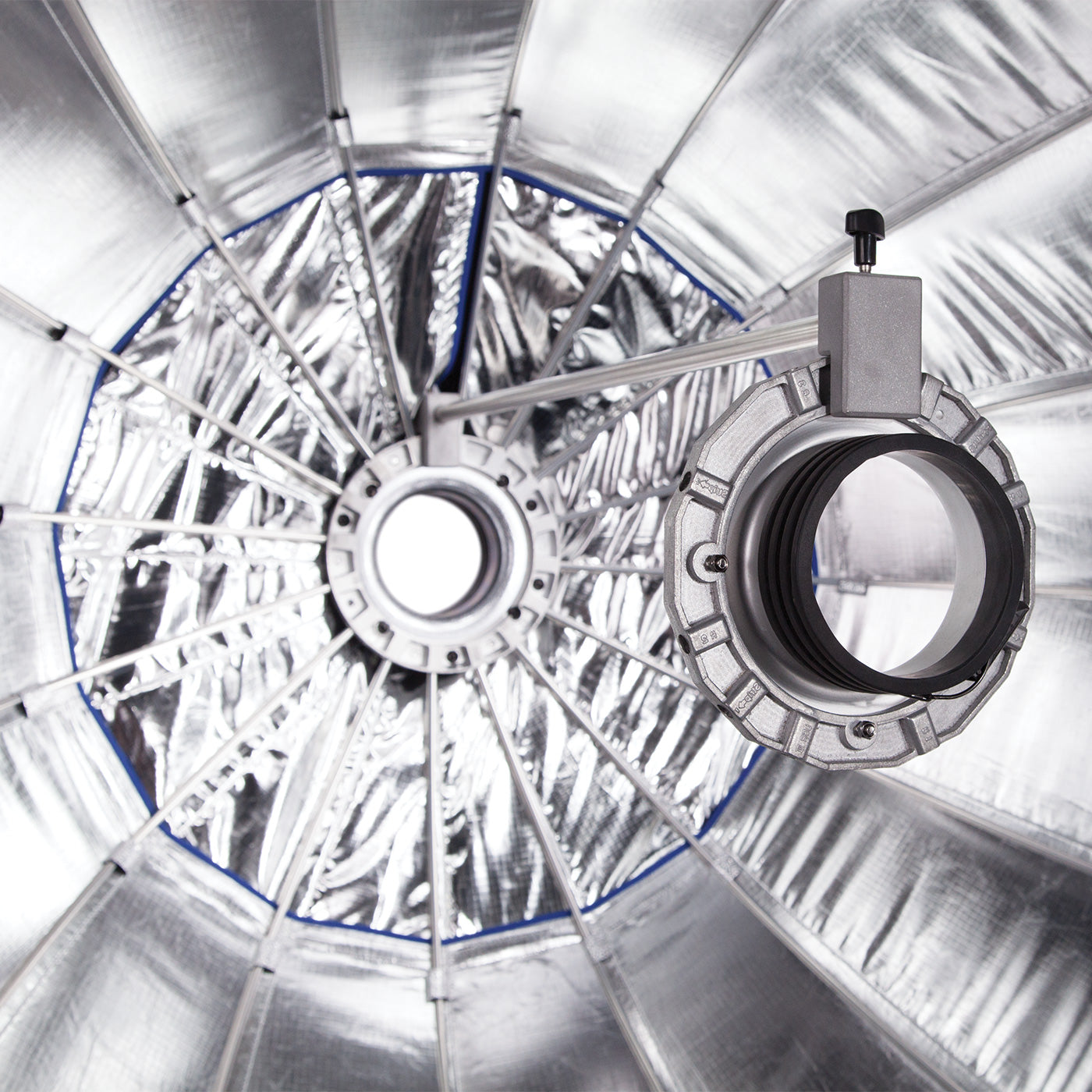 Eliminate Excess Arms and Stands
This innovative mounting system requires only a single light stand, speedring, and the Zeppelin deflector plate in combination with your light source, Zeppelin softbox, and mounting bracket.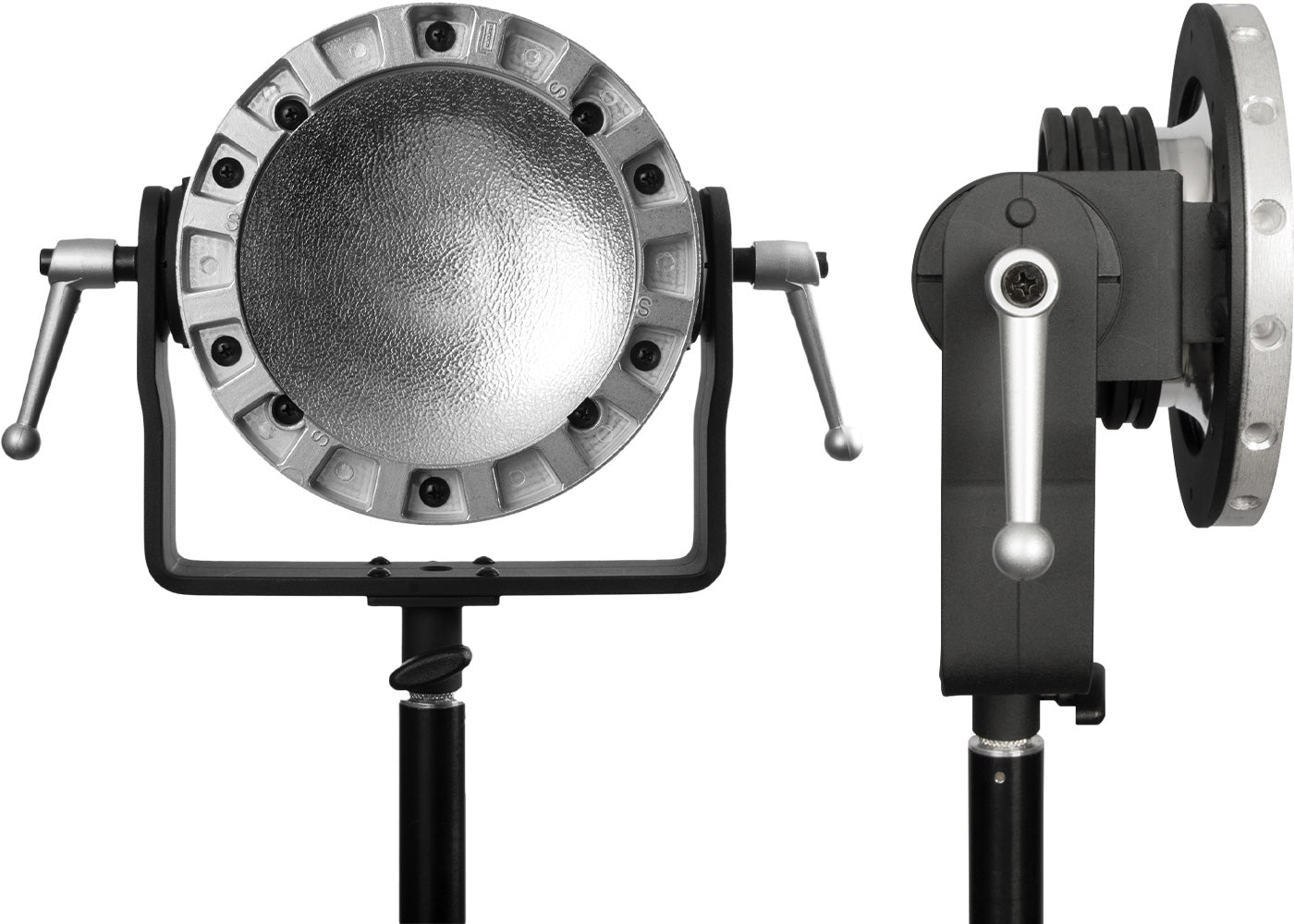 Heavy-Duty Mounting
To support the weight of these profound softboxes, the Zeppelin Speedring and Bracket was developed. These heavy-duty brackets eliminate mounting stress on your light head and come in adaptations for virtually all light heads. Compatible with the industry's most popular light heads, the Zeppelin Speedring and Bracket is a durable, all-metal mounting bracket equipped with a built-in speedring.